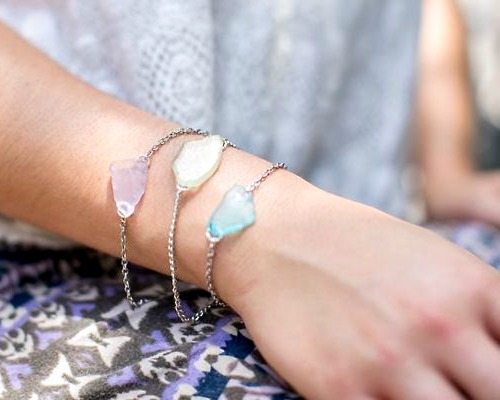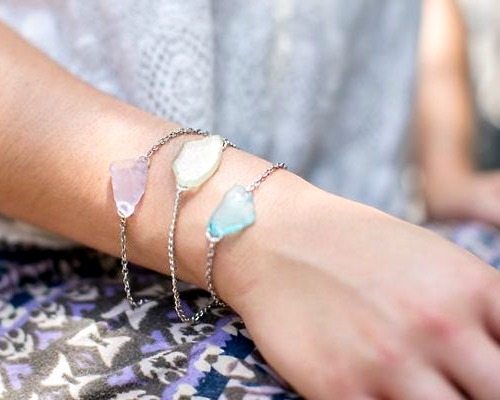 The same way you can Make Seashell Jewelry with a precious shell or a shell collection, hand picked from the beach, you can turn Sea Glass pieces into gorgeous bracelets and necklaces! Here are a few tutorials how to make sea glass jewelry, using different techniques! For the full tutorial, please click on each link.
Simple Sea Glass Bracelets (above)
When drilling a small hole fails, reach for the super strong E-6000 glue.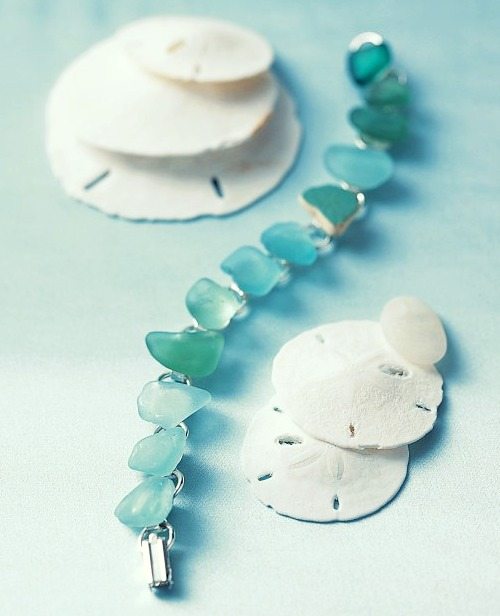 Sea Glass Bracelet by Martha Stewart
Selected beach glass pieces are glued (cement glue) to a disk-and-loop bracelet.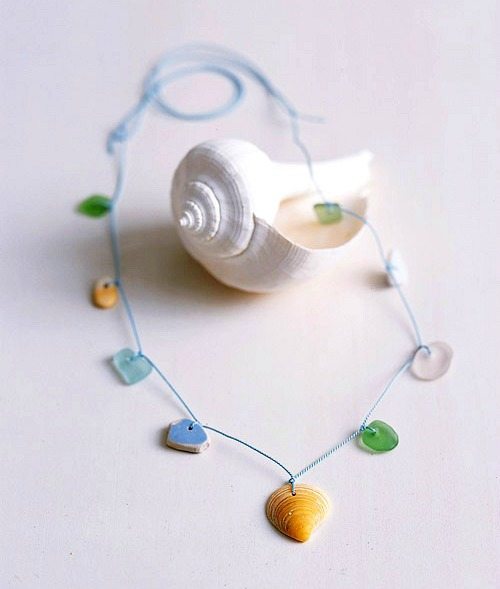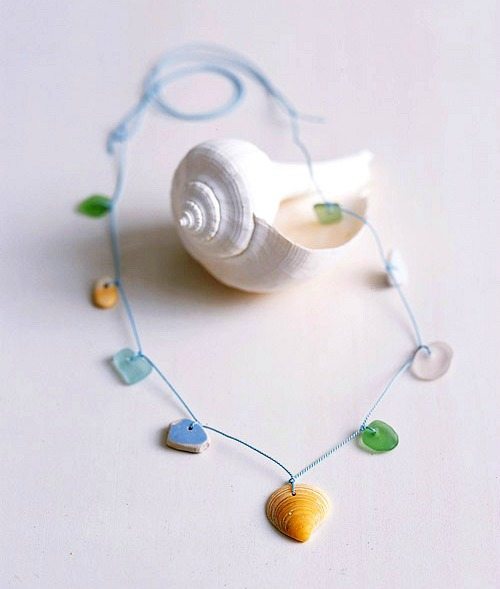 Sea Glass Necklace by Martha Stewart
To create this mixed necklace you will have to learn how to use the Dremel craft drill.
Pottery shards as well as a lovely Seashell are included.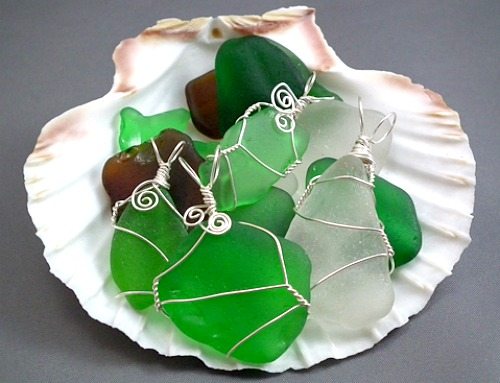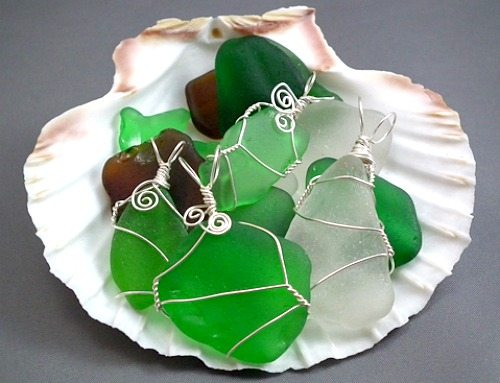 How to Wire Wrap Sea Glass the Easy Way
Wrap one piece of beach sea glass to create a beautiful pendant for a necklace.
Photo and video tutorial.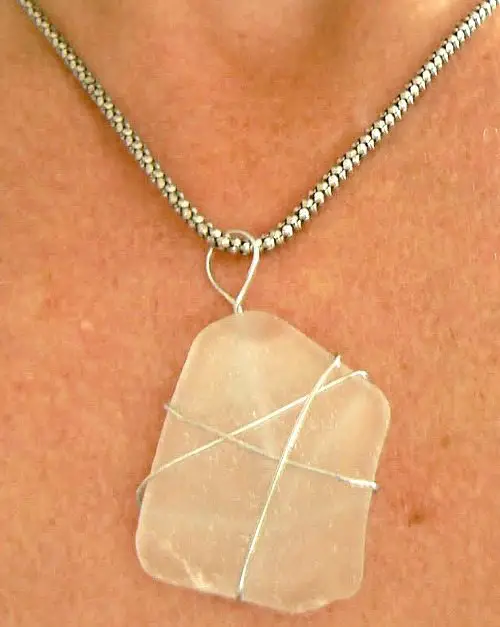 DIY Sea Glass Wire Wrap
"All we needed was our Sea Glass, thin, bendy wire and our pliers."
Beach Sea Glass sure is the prettiest garbage you'll ever see. If you are lucky you have a beautiful ocean tumbled sea glass piece (or pieces) that you can turn into one of a kind jewelry with meaning!