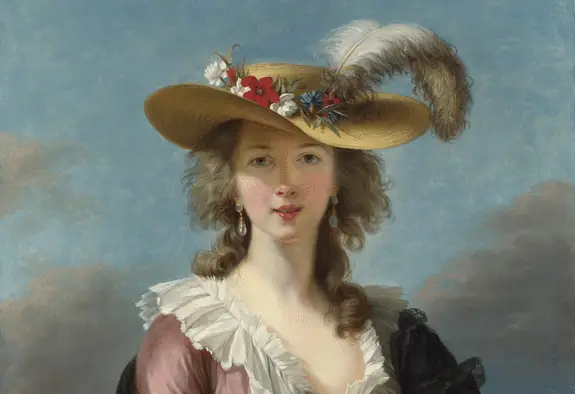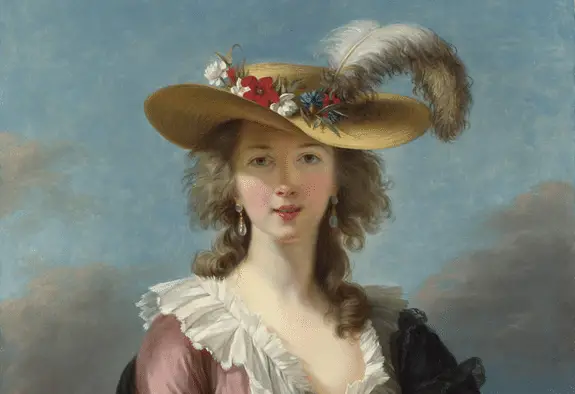 Walking along a beachfront, it is not uncommon to see a sea of straw hats and sun hats. So enticing is this image that straw hats are often seen worn by women in travel holiday commercials, looking from under a wide brim as they relax on sandy beaches or look out at the ocean. In fact, they are just as important as swimsuits when it comes to a beach holiday.
Men and women alike have enjoyed these light, cooling, accessories since they became popular in the 15th Century. Even President Theodore Roosevelt enjoyed wearing the Panama style straw hat for many of his photoshoots.
Grab your sunscreen as we talk UPF(ultraviolet protection factor), fashion sense, packing ability, and style with the best women's sun hats on offer.
Why Wear a Straw Hat at the Beach?
There are, of course, several health benefits to wearing a hat in the sun. A wide-brimmed hat protects your head, your hair, your eyes, and your skin from the ultraviolet rays of the sun. Straw hats offer this protection, but they are also:
Lightweight. Often made from Raffia or other types of straw.
Good looking. Way more elegant than baseball caps.
Neither Formal nor Informal.
Breathable.
Recyclable (Does not apply to all makes).
Versatile (It is a simple thing to add a ribbon or a flower decoration to a straw hat).
The brims on these sun hats act as a great sun visor.
UPF (the weave of the straw goes a long way to protecting you from Uv rays).
The Many Types of Straw Hat
Straw hats come in many styles, with a brief internet search you will find ones such as the garden hat, fedora hat, bucket hat, and the lifeguard hat. But the main ones found at the beach are the Boater, Floppy, Derby, and Panama.
| | |
| --- | --- |
| Boater: A straw hat of unisex design that is the hat of choice to be celebrated on the second Saturday of May, also known as Straw Hat Day. | Panama: Unisex. Low crown, pinched front, wide brim. Similar in many respects to the fedora, except fedoras are not always made out of straw. |
| | |
| Floppy: The one you are most likely to see at a beach, favored by women. These hats come with a wide brim that flops around the head. | Derby: Made famous by the film Breakfast at Tiffany's, this hat comes with a distinctive lampshade shape. |
| | |
Foldable Floppy Sun Hat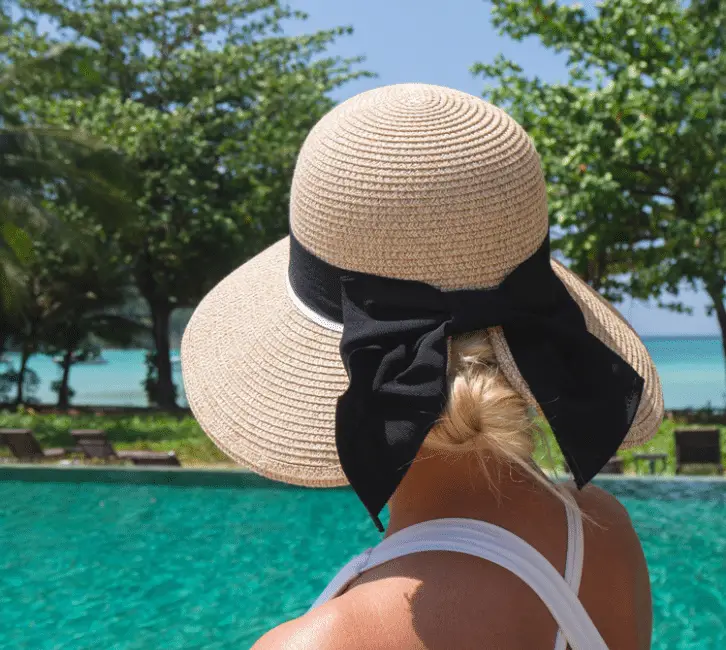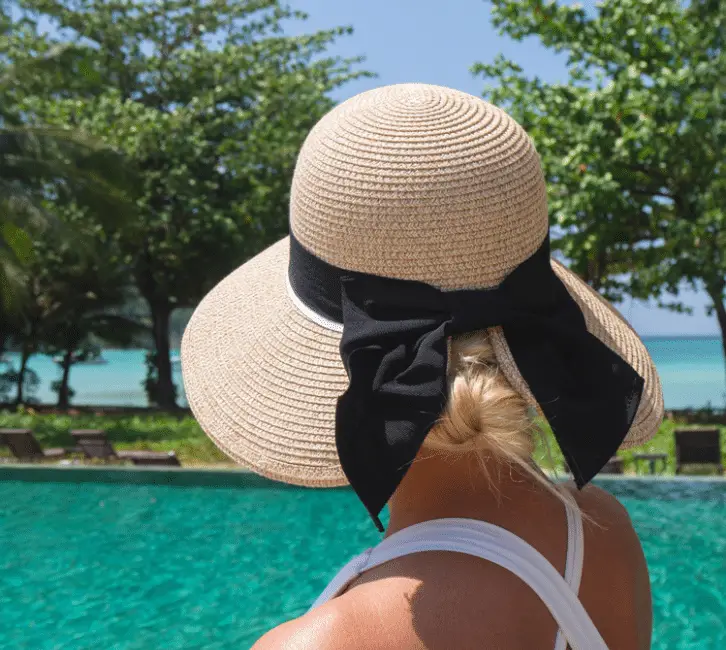 Style: Floppy.
UPF Sun Protection: 50.
Brim: 3.7 inches wide.
Packable: Crushable or roll and steam out.
This beach hat is 100% straw but still foldable. You can crush it, pack it, then get it back to the normal shape by steaming it. This is great for compact packaging if you are going abroad, on a cruise, or simply have limited space in your suitcase.
This Comhats design, found on Amazon, has the unique and interesting feature where it does not quite meet at the back. The purpose of this gap is to allow for your beach hair style to be up any way you want it without the hat getting in the way.
The straw visor around the rest of the hat is still long enough to keep that sun out of your eyes and protect your skin.
Fedora Straw Hat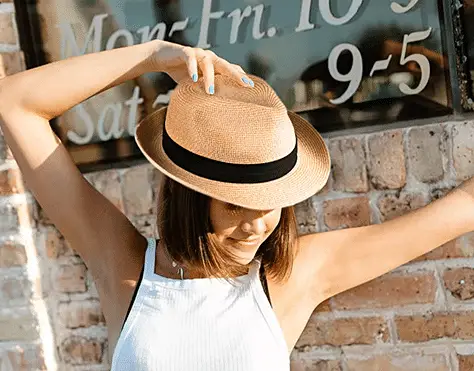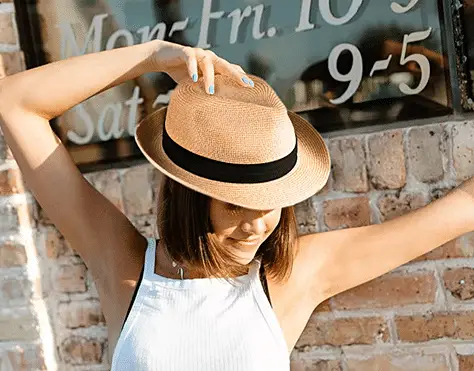 Style: Fedora.
UPF Sun Protection: 50.
Brim: 1.9 Inches wide.
Packable: Yes.
These summer hats make you think of black and white mob movies. The straw fedora style is a classic, and with its upturned brim, it gives a free-spirited, fashionable look, to both men and women alike.
With a UPF 50 class rating, you know you will get that all-important protection from the sun. It takes seconds to roll this hat up and fold it away for easy packing and travelling, and it will retain its shape when you get it out again.
Both stylish and functional, this Furtalk hat is among the best sun hats and can be adjusted through straps inside the hat. It can have the added benefit of a detachable chin strap for those windy days.
Wide Panama Hat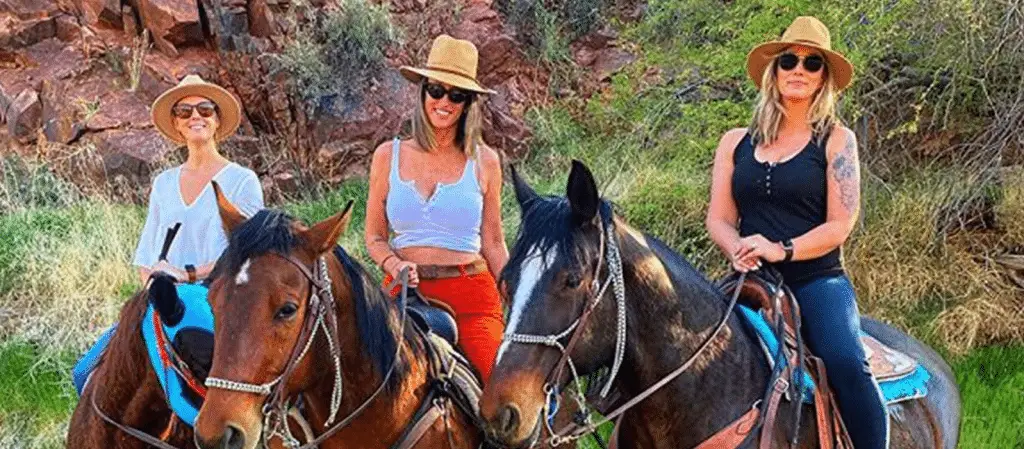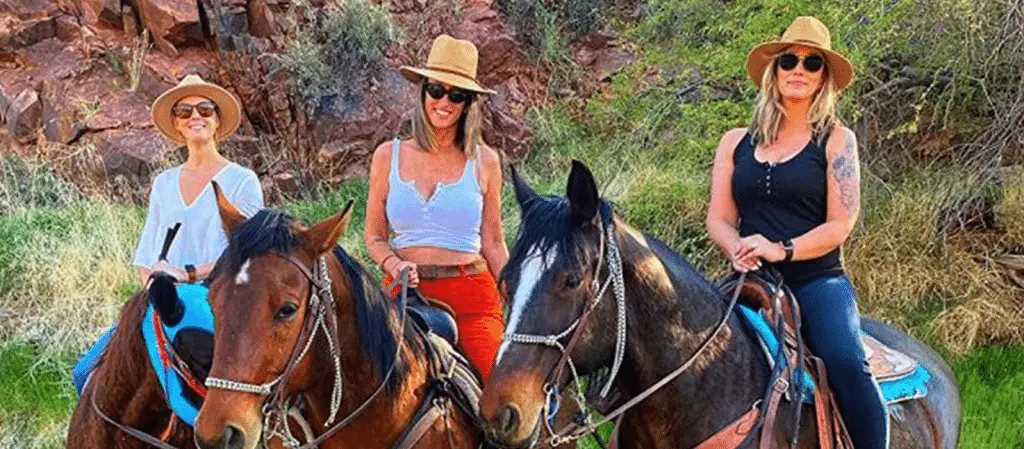 Style: Panama
UPF sun Protection: 50+
Brim: 3.15 inches wide.
Packable: Yes.
Channel your inner president with this Panama hat. The dense straw weaving in this sun hat makes for great UPF ratings, and with this wide brim sun hat, you can guarantee you will have a good amount of protection from the sun.
The sweat band inside the hat helps the wearer to remain cool. With a detachable chin strap for the windy days, a Velcro system hidden inside the hat to adjust the size, and a braided design around its base, this piece is designed to enhance your style, whatever you are wearing.
Extra Wide Floppy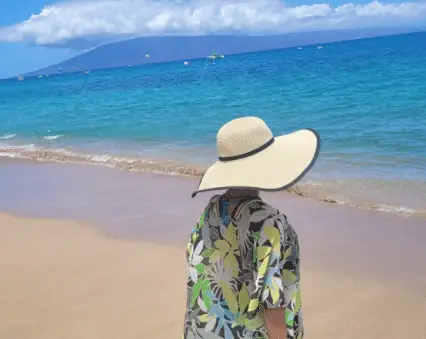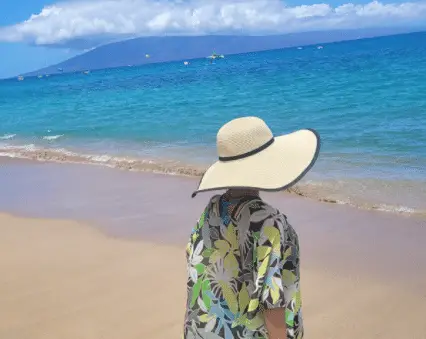 Style: Floppy
UPF Sun Protection: 50
Brim: 4 inches.
Packable: Roll or fold.
This two-toned straw sun hat brings a clear fashion statement to your beach outfit. This is the type of hat that will shield your eyes from the sun in an almost flirtatious way. The brim flows around your head in waves, but not in a way that you won't be able to see the spectacular views before you.
With a detachable strap for dealing with the wind and a way to adjust the size, this hat is designed to fit well and look great. It is also another hat designed for easy folding, rolling, and packing in your beach bag ready for the sun.
A Fancy Boater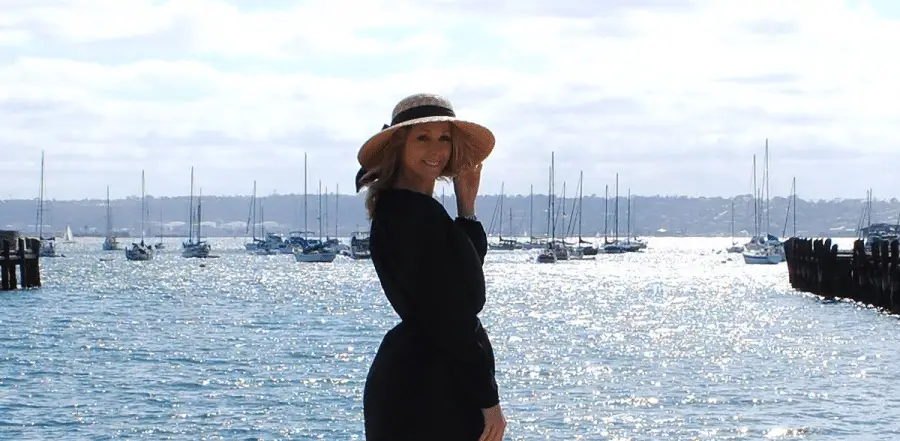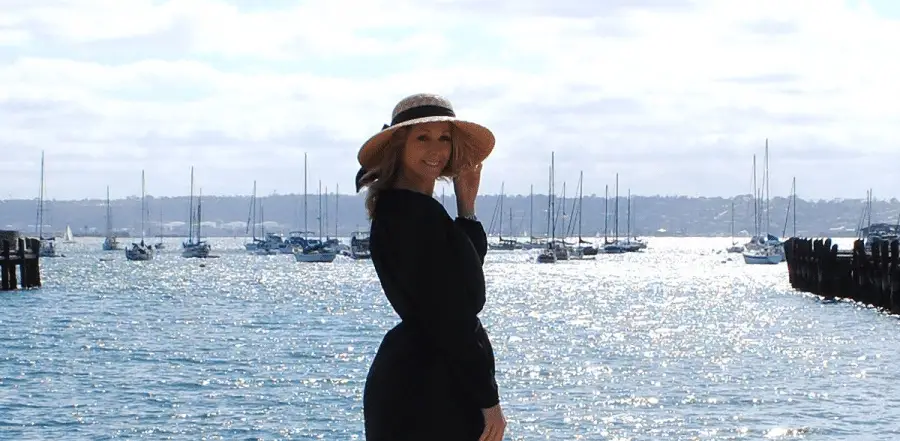 Style: Boater
UPF Sun protection: 50+
Brim: 3 inches.
Packable: Use a hatbox.
Made from premium fine straw, this hat comes with a box to protect it from ever being crushed. Go out with a flair as you pull off the boating style. With an adjustable sizing system and a detachable drawstring chin strap, there is no reason to not like this clean cut style.
While this hat comes with a ribbon around the middle, traditional boater hats are known for having free hanging ribbons, add that extra oomph to your fashion statement by tying a long ribbon to your hat and letting it blow in the breeze.
The Oversized Hat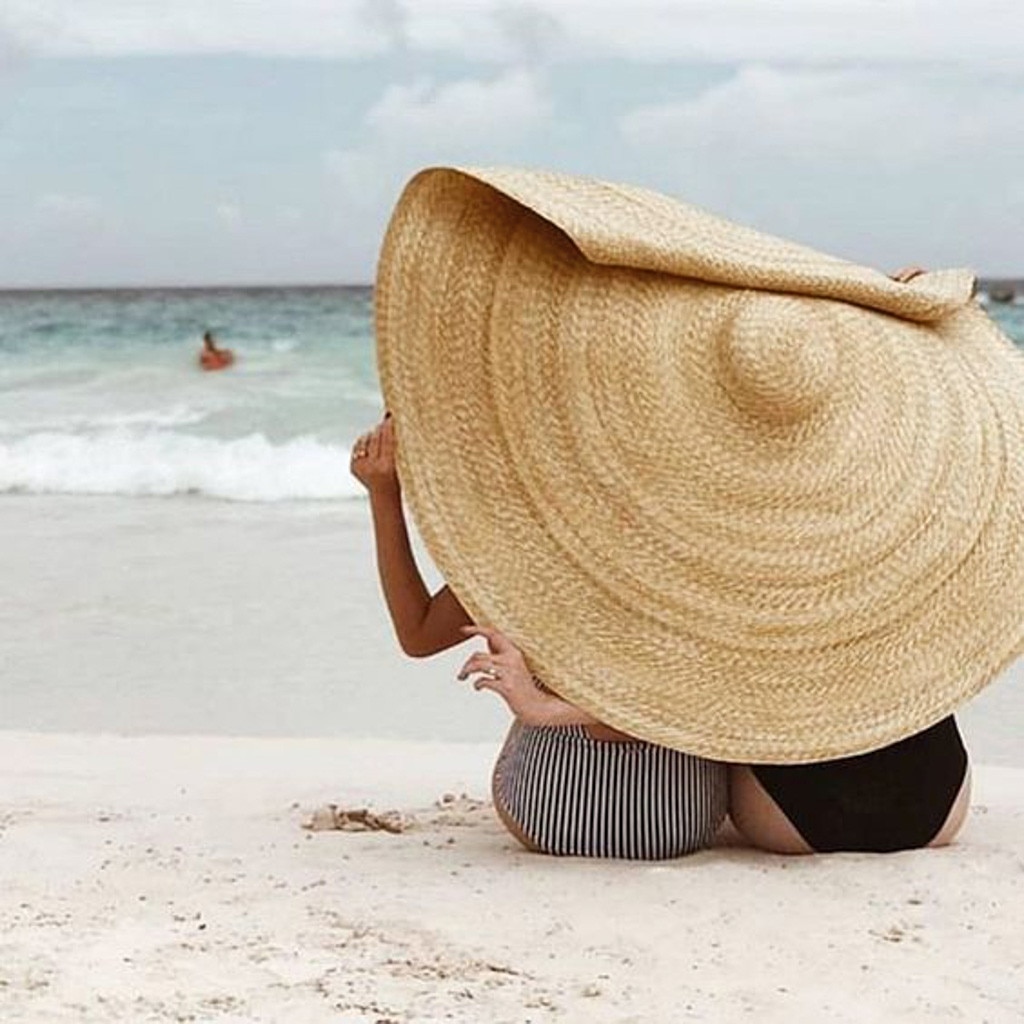 Style: Floppy
UPF Sun Protection: Unknown
Brim: Wide enough to cover your entire upper torso.
Packable: Roll.
Okay, you may have a little trouble walking around under this hat with its large brim, but you will be sheltered from the sun. Bring your own parasol style hat to the beach with this oversized beauty and you and your partner can relax in its shade together.
While the UV protection is not stated in the workings of this hat, this can be determined by the tightness of the straw weave. The tighter the weave, the greater the UV protection.
This packable hat brings a touch of fun to your outdoor activities on your beach holiday.
Breakfast At Tiffany's
Style: Derby
UPF Sun Protection: Unknown
Brim: Unknown
Packable: Carefully.
The hat was inspired by the movie Breakfast At Tiffanys. We'd love to call it a replica but hers was made out of wool. This premium straw hat has the look and fashion sense of Audrey Hepburn, complete with scarf around the hat. Different colors of scarfs are available.
Made by the Utopiat hat company, this wide brim straw hat is the perfect getaway hat for your summer outfit. The wide brim tilts into a lampshade design, silk scarf is long and light to flow in the breeze, this hat will bring the wow factor to a beach holiday or wedding.
Bucket Sun Hat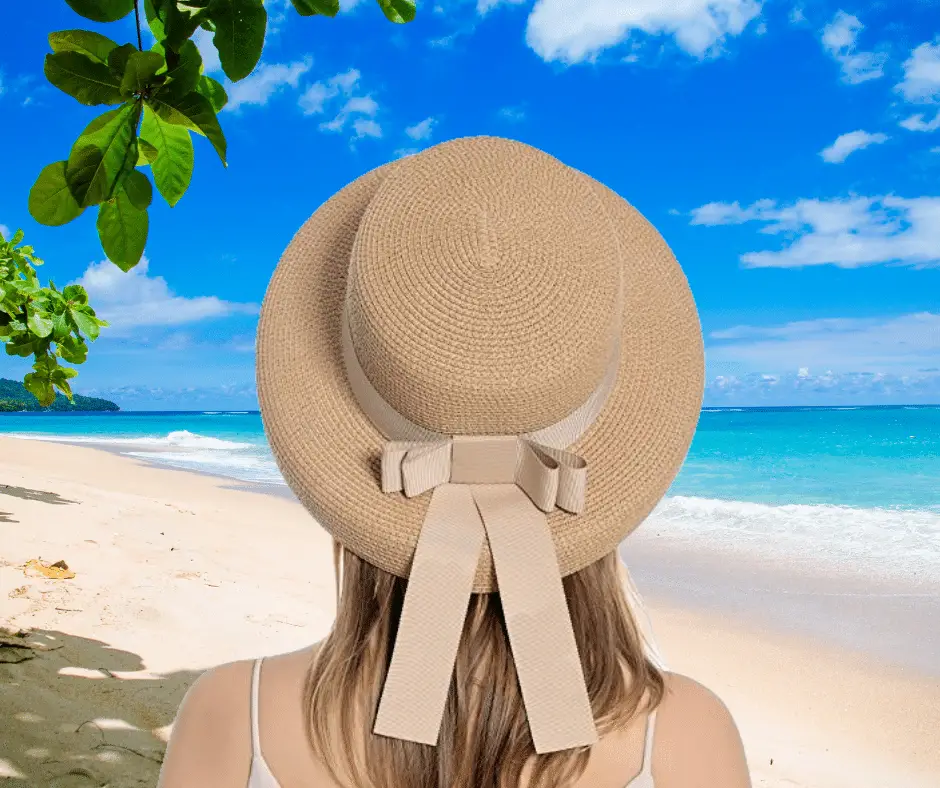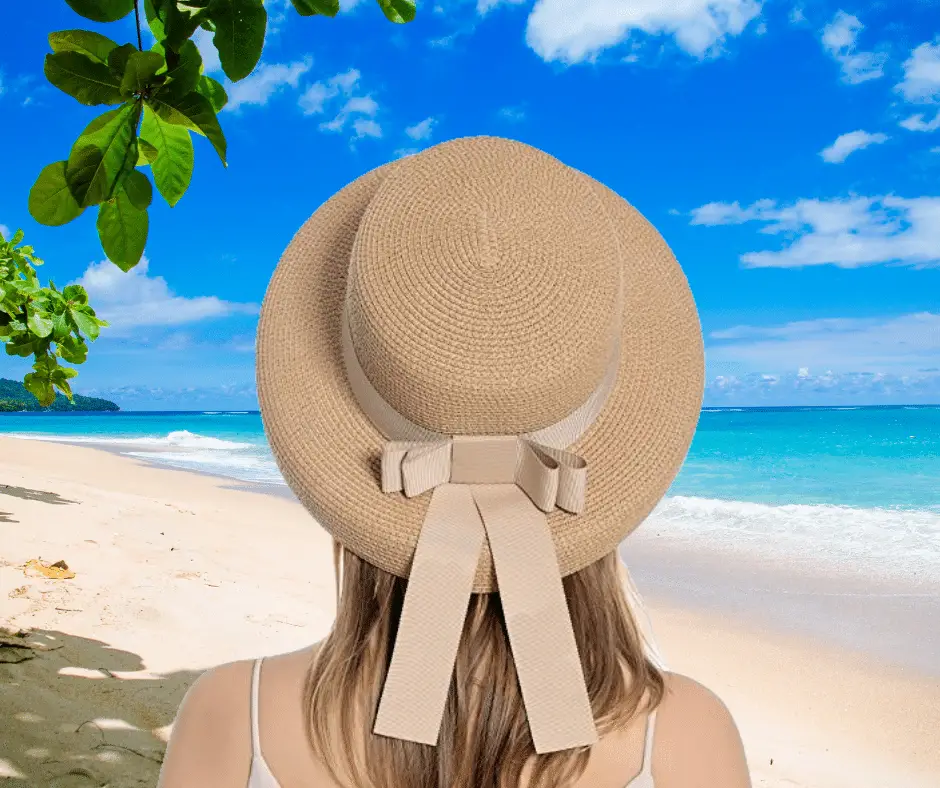 Style: Bucket
UPF Sun Protection: 50
Brim: 3.5 inches.
Packable: Foldable.
Bucket hat or derby? They are both similar in design and this takes elements of both. The lampshade design makes this similar to a derby hat, but the shorter brim classes it as a bucket hat. While the brim may be shorter, it still serves as a great visor hat to protect your eyes from the sun.
This sun hat is 90% straw and 10% polyester, this hat is lightweight, breathable, and comfortable. New for 2021 with vintage design, this elegant hat features a classic bowknot on the back.
With adjustable features inside the hat, a sweatband, a chin strap and the ability to roll and pack, this hat holds all the practical features a hat can have with all the charm of a true classic.