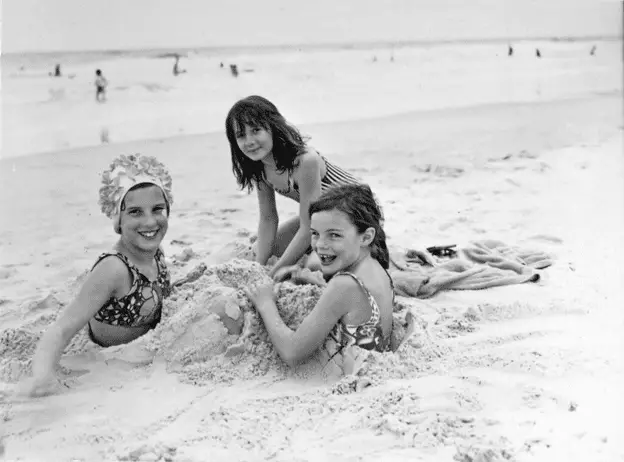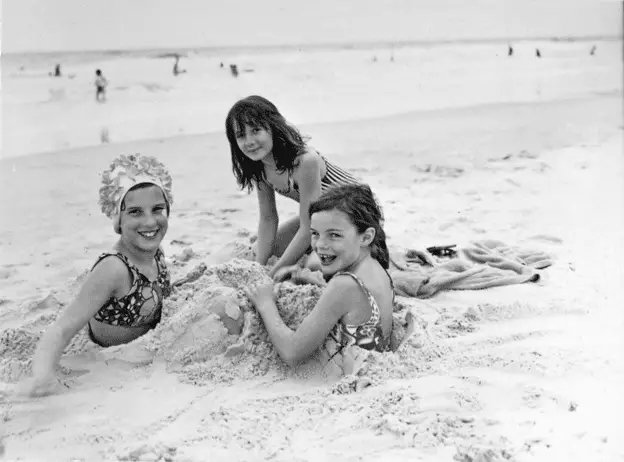 Beach time is a time for family fun, laughter, and sunscreen. You know those days from your childhood, you get to the beach, you want to run towards the ocean, your mother grabs you and covers you in this oily, slimy, stuff that smells weird and makes you feel sticky. It was for your own good.
Can I get a sunscreen that feels nice, smells nice, is water-resistant, and gives decent protection?
Yes! But before we share them with you, take a minute to understand why the parents always insisted upon dousing you with sunscreen.
Why We Need To Wear Sunscreen – The Science
The sun has harmful UV rays which can cause damage to our skin leading to problems such as sunburn and skin cancer. Sunscreen helps protect us from these rays, but we need to be wearing a screen off, at least, factor 15. Although, some doctors say that we shouldn't put on anything less than factor 30.
The Sun makes your skin look older. If you are trying to counter the visual effects of ageing, you want to be using sunscreen. UV rays cause photoaging of the skin, and it increases the wrinkling of the skin, so you want the best protection against that.
Skin spots. We're talking dark spots, discoloration, like stains on your skin, these can be caused by the sun, especially if you burn. Kee a glamourous even skin tone by using sunscreen.
Explaining the Factors
The SPF rating, or Sun Protection Factor, is determined by how long it takes the sun to affect the skin while you are wearing sunscreen compared to when you are not. This doesn't mean you only need a light one if you are out for a few minutes as the sun can burn quickly if it is a hot enough day.
An easy way to explain it is this: If you have applied factor 15 sunscreen you are 15 times more protected than you were without it.
Most places recommend SPF 30 or more, while 15 is good if you are not spending a lot of time outdoors. (walking between office buildings, for example, will be okay with factor 15, but 30 would still be recommended as daily practice when the sun is out.
You also want to consider whether the lotion is broad spectrum.
What's broad spectrum?
This simply means it can protect you from both UVA rays and UVB rays. While UVA reaches deep under the skin, UVB rays affect the top layer only causing burning and, potentially, skin cancer, so it is best to protect against it.
Banana Boat Sunscreen Lotion
Factor: SPF 50.
UVA/UVB Protection: Both.
Water Resistant: Yes.
The Banana boat lotion boasts a non-greasy feel and it is going to stay on while you are in the ocean, the pool, or under extreme heat. This sunscreen is designed to give the wearer a great amount of sun protection while being safe to use in the ocean. The chemicals in this bottle will not harm the reef in any way.
The skincare ratings on this bottle are so good that the Skin Cancer Foundation recommends its use. With broad-spectrum protection, you know you are safe.
One Amazon customer decided this was the best sunscreen for him and wrote:
I went on a week-long vacation to Florida, visiting the amusement parks and beach every day for 10 hours or more. Using this sunscreen, I did not burn AT ALL.
However, it is worthy of note that this sunscreen takes a long time to rub in, so if you have impatient children wanting to forge ahead on a whirlwind adventure by the sea, it's probably not your best option.
Banana Boat Spray Sunscreen
Factor: SPF 50
UVA/UVB Protection: Both.
Water Resistant: Yes.
What makes this spray different from the lotion?
The spray version of this water-resistant sunscreen has 25% fewer ingredients. This spray is optimised for sensitive skin. It is 100% a mineral lotion and has no oils or fragrances in its ingredients. Being a broad-spectrum sunscreen it protects against both rays for long periods of time, so long as you follow the instructions on the label. The Ski Cancer Foundation highly recommends this sunscreen.
In an Amazon review one man said:
Not only is this better for the sea life, I find I burn less using this formula compared to even 70 SPF of other brands. This sunscreen is also very light and leaves no oily or sticky feeling on my skin.
As an added bonus, this spray is really quick to rub in, so if you or your kids are impatient to get on that beach and start enjoying the sun, this is the perfect mineral sunscreen for you.
Cetaphil Zinc Oxide Lotion
Factor: SPF 50
UVA/UVB Protection: Both.
Water Resistant: 80 Minutes.
The Cetaphil broad-spectrum SPF 50 is made with zinc oxide and titanium dioxide. These ingredients reflect the harmful rays rather than absorbing them protecting you from sun damage and lowering the risk of skin cancer.
This lotion is free of harmful chemicals and dermatologist recommended. To protect the skin from drying out, this lotion has Vitamin E which acts as a soothing antioxidant, moisturizing the skin.
I love that it is unscented and all mineral. Some chemical sunscreens irritate my skin and eyes. This does not irritate.
Was the review of one happy Amazon customer. This oil-free and fragrance-free lotion is excellent as a body sunscreen or a face sunscreen.
Australian Gold Mineral Sunscreen
Factor: SPF 70.
UVA/UVB: Both.
Water Resistant: 80 Minutes.
This high SPF Australian Gold lotion is suitable for all skin types, hypoallergenic, and filled with natural ingredients. Designed to be Oxybenzone free to ensure it is reef-safe, the Australian gold sunscreen has the active ingredients of Zinc oxide and Titanium dioxide to protect you from the sun's rays.
It leaves skin neither sticky or chalky. In fact, it smooths on like lotion and my skin actually feels very smooth after application. The sunscreen part does work…I was able to spend a full day under the sun without a single sunburn.
This antioxidant-rich mineral lotion acts like a lightly scented moisturizer.
Neutrogena Facial Sunscreen
Factor: SPF 70.
UVA/UVB: Both.
Water Resistant: 80 Minutes
If you want a broad-spectrum sunscreen that is perfect for sensitive skin, not likely to trigger an eczema outbreak, while protecting you from ultraviolet sun exposure, you want a product of the Neutrogena beach defense.
This sunscreen is designed to protect your face but will protect your shoulder and arms from skin damage.
It doesn't make my skin oily, and it has actually helped it become smoother…If you are looking for sunscreen that is powerful, doesn't make your skin shiny or white, and has the ability to absorb well and quickly, just buy it. Best sunscreen I've used on my face by far.
This brand is also coupled with helioplex technology making the broad-spectrum protection even stronger.